Save 20% On Your First Order When
You Sign Up For Our Newsletter
Get a FREE bottle Ethical Botanicals Hemp CBD Oil - Zero THC 250mg with any purchase! Just add to cart and use coupon code: FREEBOTTLE
One of the safest, most powerful
natural compounds for natural
wellness and preventative
CBD Products Of The Highest Quality
We make our products with pride using ingredients of the highest quality. Our CBD is extracted from beautiful organic hemp grown on Canada's west coast without the use of any solvents whatsoever. That's why our products are consistently rated 5-stars by our customers. The only thing that outdoes the quality of our products is our fantastic service. We'll stop at nothing to make sure you're satisfied. If ever you have a question or complaint, contact us. We're always happy to go the extra mile to help our customers.
Why Choose Ethical Botanicals?
SPECIAL OFFER:
FREE BOTTLE
Get a FREE bottle Ethical Botanicals Hemp CBD Oil Zero THC 250mg with any purchase! Just add to cart and use coupon code: FREEBOTTLE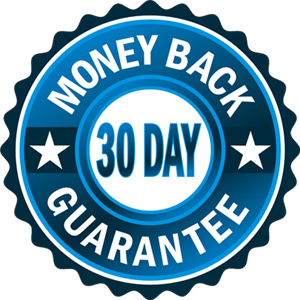 Our Unbeatable 110% Money Back Satisfaction Guarantee
We're so confident you'll love our products and service, you can send any product back within 30 days. If you're not satisfied, we'll give you 110% money back!
Founded in 2018 in Vancouver, the center of Canada's CBD revolution and close to local suppliers, Ethical Botanicals has been providing only premium-quality CBD oil Canada for years now. We don't make wild statements about what our products can do for customers. We simply create the highest quality CBD products and let the facts speak for themselves. Our customers buy our products for chronic pain, stress, anxiety, joint pain, inflammation, and sleep disorders, among other reasons, although this doesn't constitute medical advice and you should consult with your physician before undertaking any CBD treatment. We know that we succeed in our mission to provide safe and effective products from the regular 5-star reviews Ethical Botanicals receives online.
Our Mission
Our mission is for our products to serve our customers in the most ethical way possible. We want our products to enhance the quality of life and restore the well-being of all who use them.
To achieve this aim, we work to create the highest quality products and deliver sterling customer service. Ethical Botanicals is committed to ethical and sustainable practices and natural, premium CBD products.
Highest Quality Products
Ethical Botanical products are guaranteed to be of the highest quality. We source our CBD isolate and Full-Spectrum CBD Distillate from organic hemp grown in healthy soil in the pristine natural environments of British Columbia.
Our producers creates solvent-free extractions that are free of chemical residues, with all cannabinoids and terpenes intact and the product properties verified by independent laboratory tests.
We are confident that our range of CBD oils, topicals, and edibles is of the highest quality to deliver the best possible value for our customers.
Sterling Customer Service
At Ethical Botanicals, we pride ourselves in our customer service. We aim to provide the best possible customer service and don't tolerate a customer service rating lower than 5 stars. If ever the service you receive falls short of that standard, let us know immediately and we will resolve the issue right away. Our reward lies in your satisfaction; without it, our business would be futile.
What's more, if you are not 100% satisfied with your product, we'll return all your money plus another 10% on top of that. Simply return the product within 30 days, no questions asked.
Customer Education
CBD is a moving target – research results keep cropping up, our knowledge continually expands, and authorities may approve new products in due course. It's important to us that we keep abreast of developments and we take it upon ourselves to keep our customers informed about emerging developments as well. You will find all your questions about CBD answered on our website.
In addition to up-to-date content, we'll point you to trustworthy online resources, authoritative institutions, and leading CBD experts, so you can stay fully informed on cannabis and its many possibilities as they arise.
If you have any questions about our company, how we source our products, or any particular product, please reach out to our customer service reps. Also, consult our FAQ section. It's highly likely that you'll find the answer there.
Why Choose Ethical Botanicals?
When you choose Ethical Botanicals, you are choosing natural products from a company committed to eco-friendly practices and superior products.
Reasons to choose Ethical Botanicals products:
*Superior products made with the highest quality inputs in British Columbia, Canada
*All natural and organic, vegan, non-GMO and gluten-free
*Certification of Analysis for all products by an independent laboratory
*Comprehensive selection of CBD products for every need
Reasons to purchase with Ethical Botanicals:
* 110% satisfaction guaranteed
* 5-star average rating on Google by happy customers
* Accepts all major credit cards
* Secure SSL-encrypted transactions
* Free Express Shipping on orders over $150, discreet packaging
* Huge discounts, sales notifications and exclusive offerings with subscriptions to our mailing list
* Wholesale pricing for bulk purchasers and retailers
* Express shipping across Canada and beyond
* Attentive customer service you can count on
Our Product Line of premium CBD Oil Canada
Ethical Botanicals produces a range of premium wellness products for people, but we also cater to our furry friends, dogs and cats!
All our products are derived from organic hemp and cannabis with CBD extracted through a solvent-free process. Each product carries a Certificate of Analysis performed by an independent lab, so all our products are completely safe and contain no harmful residues.
Ethical Botanicals produces a variety of CBD oils, CBD gummies, topical CBD creams, and CBD isolate powder. Currently, our range of products comprises:
* Full-spectrum CBD Oil
* Hemp CBD Oil – No THC
* CBG Oil
* CBN Oil
* CBG + CBN Oil
* CBG + CBN + CBD Oil
* CBG + CBN + full-spectrum CBD Oil
* CBD Gummies
* Bacon-flavored CBD Oil for Dogs
* CBD Oil for Pets
* CBD Topical Cream
* Pure CBD Isolate
How should one take CBD oil Canada products?
There are various ways to take CBD products. You can ingest it through pills, capsules, food and drink, vaping and tinctures. Different methods of ingestion produce different results relating to absorption and the effects that are felt.
Vaping produces higher levels of absorption. You quickly feel the effects because the CBD doesn't pass through the digestive system; it's absorbed directly into your bloodstream. You absorb more CBD through vaping than through something you eat like a muffin containing CBD. The digestive tract and the liver are efficient at metabolizing and eliminating substances like CBD.
However, CBD edibles pass through the digestive system, so less get absorbed, but in this case, CBD is gradually absorbed by the endocannabinoid system (ECS), so you'll feel the effects over a longer time.
By far, the best way to ingest CDB is through placing a few drops of CBD oil under your tongue, and keeping it there for a minute or two to allow the compound to be absorbed into your bloodstream. This is the best way to get CBD circulating your bloodstream. Our CBD oil products come in dark glass vials with clearly marked droppers, so it's easy to measure out the precise dosage.
Topical CBD creams are another way to get CBD to interact with endocannabinoid receptors in the body. The skin has a high concentration of cannabinoid receptors. When CBD is applied topically, the CBD receptors bind to the endocannabinoid receptors in the body, where it could alleviate pain and inflammation.
What is the right dose?
At this point in time, scientists can't answer this question because they don't fully understand the ECS or the workings of cannabinoids in the body.
People trying CBD oil Canada are advised to "Start low and go slow." The recommended starting dose is 5-10mg. Do that for a week and record the effects you feel every day. After a week, increase your dose by another 5-10 mg. Remember, cannabinoids help the endocannabinoid system to restore homeostasis in the body, so the effects will be subtle. Continue your observations and incremental increases for 1-2 months until you find the dose that works best for you.
More is not better
It's important to understand that taking more CBD won't improve its effects. That is because cannabinoids produce a biphasic effect, meaning low and high doses can produce different or even opposite effects. The biphase nature of CBD means it acts on different groups of endocannabinoid receptors at different dosages, producing different results.
Some people may even experience a loss of benefits at high dosages. The level at which this happens differs from person to person, depending on their endocannabinoid tone. So, on your journey with CBD, take it slow and steady and keep accurate notes.
What is the story with full-spectrum, broad-spectrum and isolate?
Our most popular product is our Ethical Botanicals Full Spectrum CBD Oil. Full-spectrum CBD oil Canada contains the full benefits of the cannabis plant: all the cannabinoids, including THC, terpenes, and flavonoids. Typically, the full-spectrum CBD distillate contains between 0.3% and 1% THC. Some people experience greater effects from products that also contain THC, an effect that researchers have also noticed.
On the other hand, you could also go for a broad-spectrum product. Broad-spectrum CBD contains all the cannabinoids, terpenes and flavonoids, but the THC has been removed. If you want to avoid THC, but want to benefit from a range of cannabinoids, then you should get a broad-spectrum product. Scientists have found that these compounds work together to create the so-called "entourage effect" meaning that together, they strengthen each other's workings, making the product more effective.
If you want to avoid THC altogether, we recommend that you use a CBD oil made with CBD isolate. CBD isolate is the purest form of CBD, with all other cannabinoids and terpenes, waxes, oils, and chlorophyll removed. With an isolate, you won't get the benefits of the entourage effect.
A word about Ethical Botanicals' CBG and CBN Oil
Like CBD and THC, CBG and CBN are also cannabinoids present in the cannabis plant. These cannabinoids are lesser-known, but also hold health benefits.
Our CBG oil is THC-free and our customers use it to treat unwanted symptoms related to Parkinson's disease, Huntington's disease, inflammatory bowel disease, bladder dysfunctions, and glaucoma. Preliminary studies have hinted at the potential for CBG to treat these conditions.
Our CBN oil is pure CBN with no THC and no CBD in the product. According to exploratory research results and anecdotal reports, this cannabinoid may improve sleep quality.
We care for dogs and other pets too
Our Bacon-flavoured CBD oil for dogs is one of our prime products. Many of our customers are dog owners who buy our CBD oil for dogs to treat a range of conditions in their dogs.
Being bacon-flavoured, your dog will happily ingest the CBD oil on its kibble, snack or wet food. This CBD oil for dogs is a CBD isolate made from high-quality organic hemp and contains no THC at all. The product is third-party tested for quality and safety.
Our CBD oil for pets caters for cats and small dogs. Give the product to your pet by putting a drop or two on their kibble, wet food or treat. This product is made from high-quality CBD isolate and comes with a COA guarantee that it contains no harmful substances and no THC.
Topical CBD cream
Currently, Ethical Botanicals offers one topical CBD product: Pain Melter. Rubbing Pain Melter into your skin will deliver the CBD in the cream to the endocannabinoid system receptors beneath the epidermis for optimal absorption. Pain Melter is enhanced with the skin-nourishing qualities of Arnica oil, Tucumã Butter, and Shea butter, among other ingredients.
Our customers use Pain Melter as a topical cream to that could soothe a variety of ailments.
Ethical Botanicals CBD isolate powder
We created this product for our customers who are committed CBD users and want to create their own CBD infusions. This pure CBD isolate powder is extracted from organic BC hemp and comes with a COA from a third-party lab, so we guarantee the purity and quality of the product. You can use it with peace of mind in salves, cooking oils, bath bombs, and recipes. Great if you want to try making your own CBD Oil, Canada!
Gummy bears
Here is a fun way to get your daily dose of CBD in. Our bags contain 30 20gm-gummies of pure CBD isolate in three delicious flavours. The benefit of getting your CBD in through this method is a more gradual release of CBD into the bloodstream and the endocannabinoid system, resulting in a longer- lasting effec
Great new content every week!